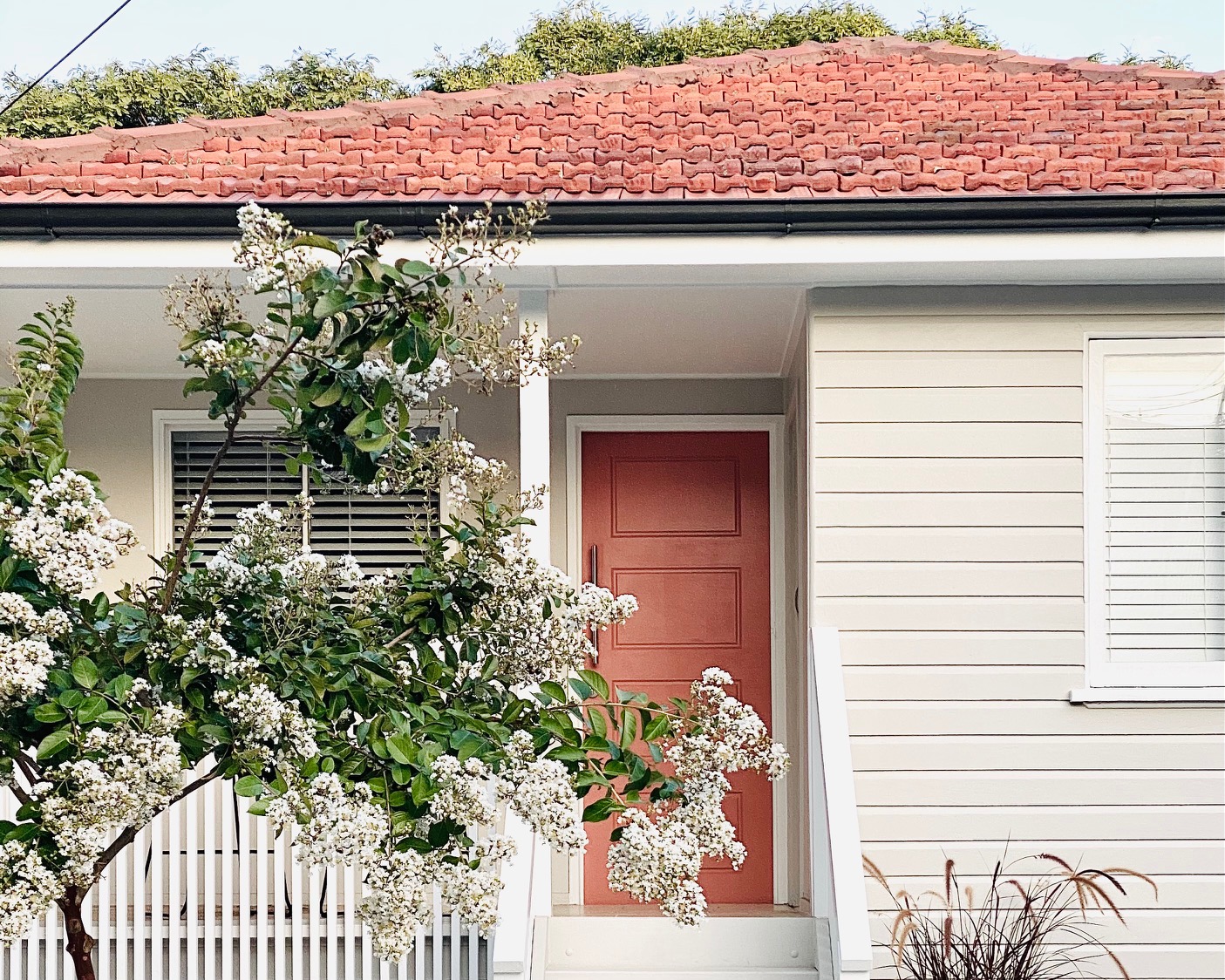 Welcome to Casa Kahli
Or as we affectionately used to call her – Casa De Egregio, Italian for 'The Egregious House' – I'll get to that.
Now, I'd love to say we fell in love with our Casa at first glance, but my partner (ever the accountant) probably originally valued her more for the potential she had later down the track (ie knock-down, rebuild anybody?).
The reality is if you're the average millennial in this day and age and wanting to buy inner-city anywhere on the East Coast of Australia, usually the property within your price range is a small apartment, or looks something like this… yikes!
But the ol' gal is looking a lot different now, compared to when we bought her three years ago, just after my Birthday (the gift that keeps on giving, as I like to call her!).
We weren't exactly seasoned DIY renovators at that stage, but we weren't novices either. I've always had a design focus, and The Brawn's father is an award-winning architect (and a passionate sustainability-focused one at that), and after years of his free advice and helping a handful of friends and family with their renovations here and there, it turns out we weren't too shabby with a paintbrush, among other things. My family have always been handy around the home too – Grandad actually built half the house my Mum grew up in back in the day (by hand!), while my Nanna and Mum used to sew, and my Dad's an avid gardener and fixer-upper of things.
Which has worked out well, because our Casa badly needed to be brought into the 21st Century – and pronto!
I'm Kahli, the interior design brains behind this blog and renovation journey, and my partner in crime will henceforth be known as "The Brawn" – you'll see him on occasion, but he's very private, so you'll have to keep your eyes peeled for special guest appearances (because despite how many tradie outfits he appears in, he does have a corporate day job!).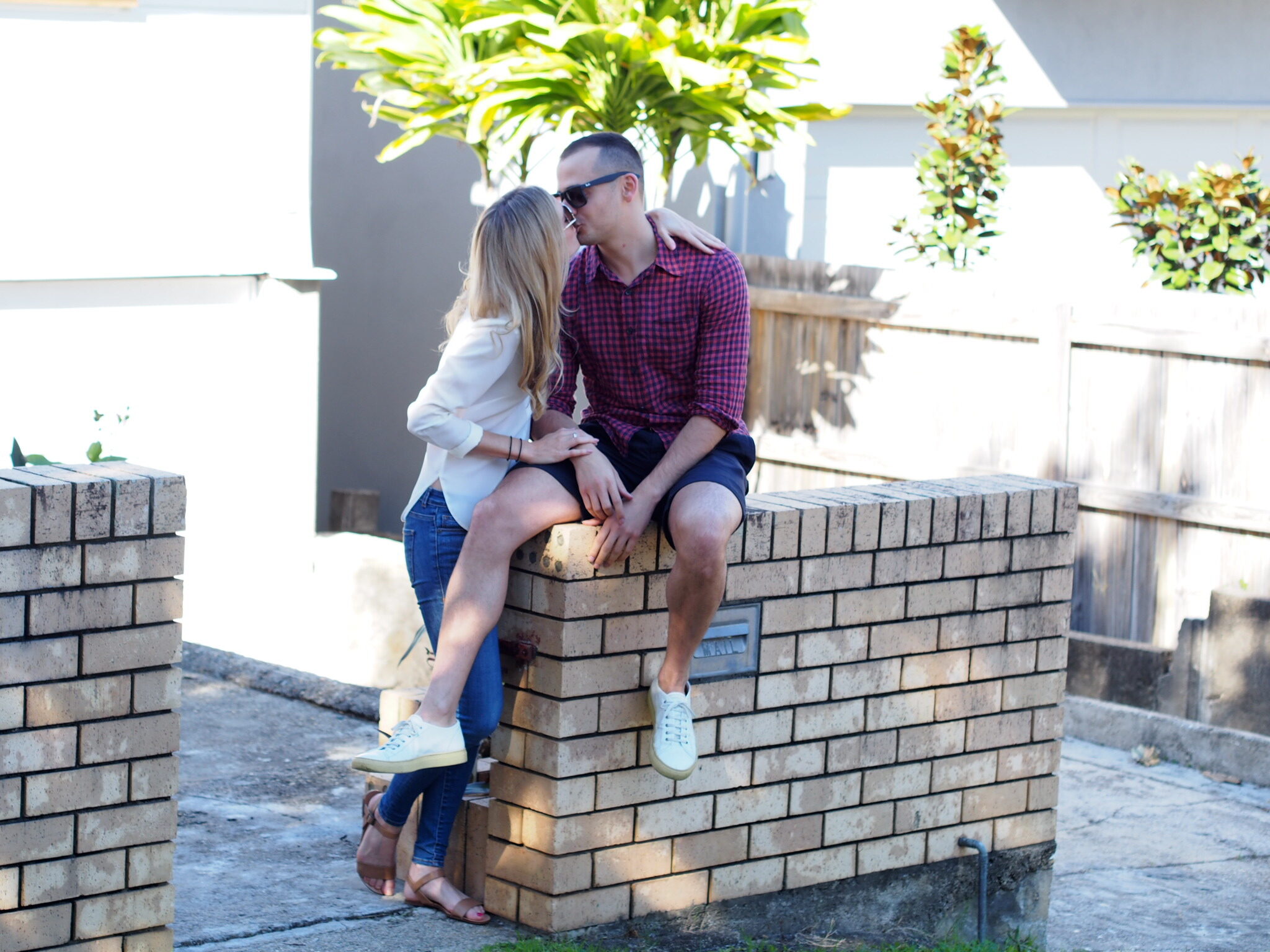 So what else can I tell you about our Casa? As a storyteller for corporates in a previous life, I like to think about four walls as a person, and imagine what kind of character or individual they'd be if they could talk. So, with this in mind, you've probably already guessed our Casa's a 'she' – how could we not weave in the saying "The ol' gal ain't what she used to be"? Because that was certainly the case!
Built in the late-1940s (we think – as Brisbane City Council streetscape archives had her on record from 1950), she had quaint, humble beginnings.
While unassuming, she was practical and pragmatic (three bedrooms and one bathroom), and resilient, with a good head on her shoulders to boot – her original hardwood floors, weatherboard exterior, and terracotta tile roof remain largely in-tact to this day.
Just like one of the era's top actresses, Lucille Ball put it:
"Once in his life, every man is entitled to fall madly in love with a gorgeous redhead…"
…while that terracotta roof didn't exactly have us hook, line and sinker from the outset, after some forthright advice about re-painting it from the ol' architect (I believe the word "sacrilegious" was used), we came to appreciate just how special an original feature from the 1940s was, and conscientiously started down the path of trying to preserve rather than hide these character features where possible. Keeping that terracotta roof was a design decision that ultimately dictated a lot of others for us.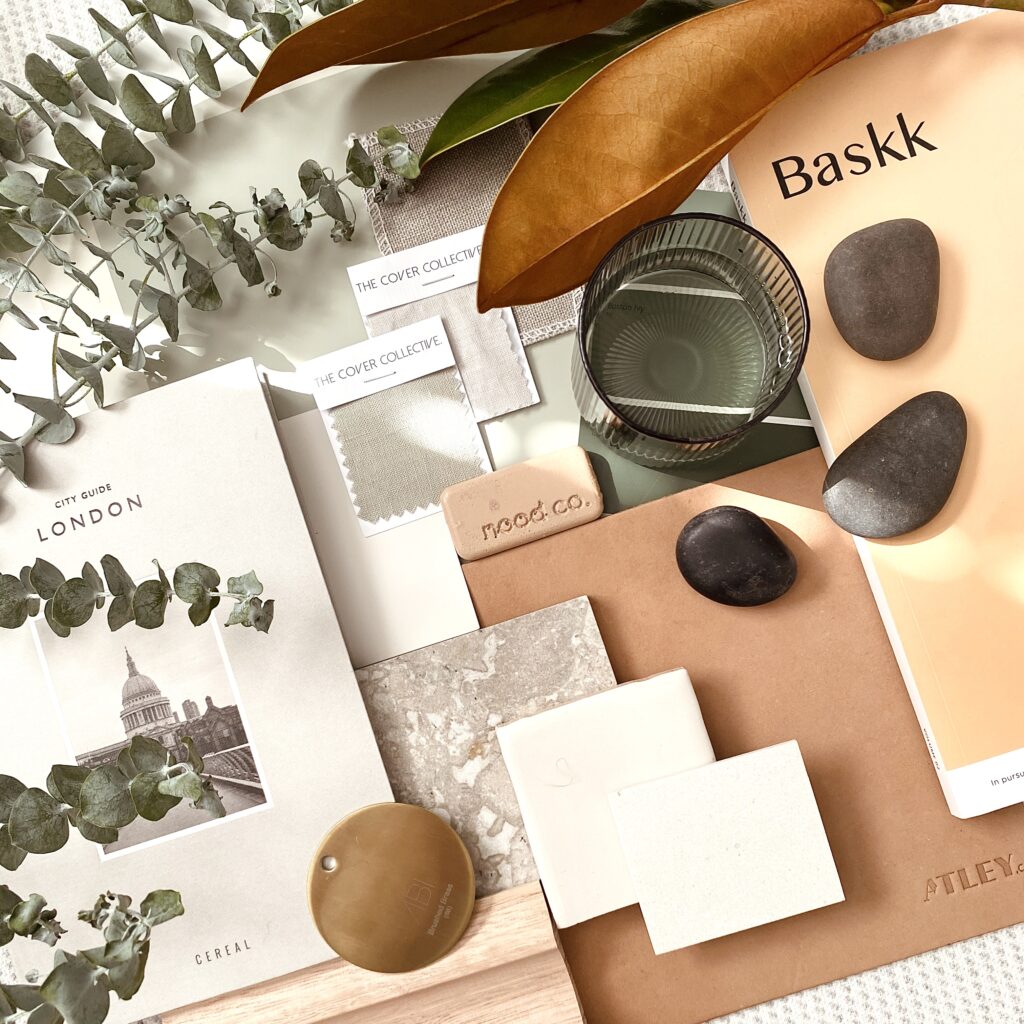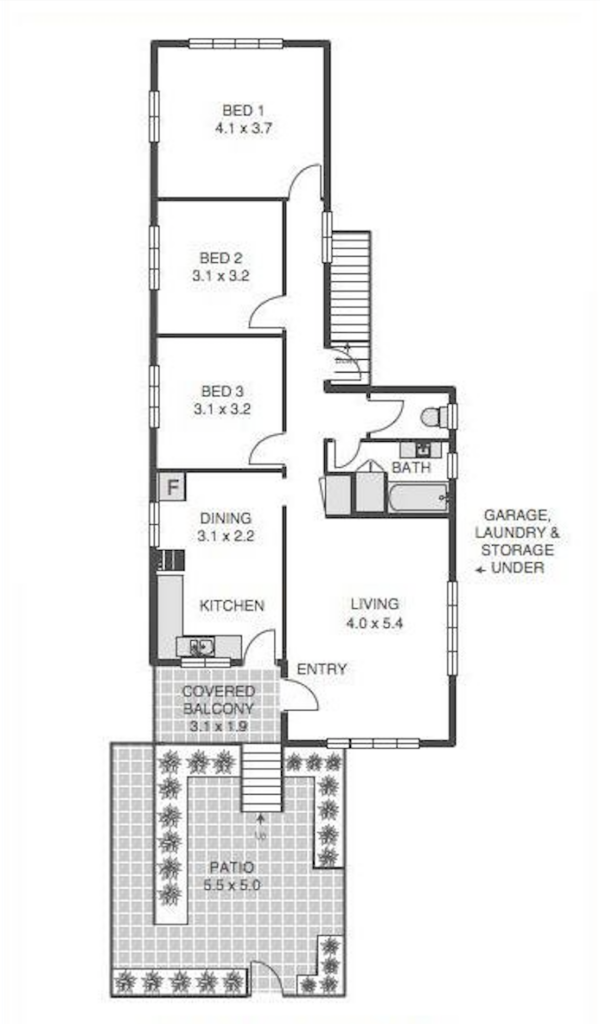 If only the original owners had taken this approach – because she did start out with great bones.
Our Casa was stoic and tolerant, enduring the patina of age, neglect and recklessness over time, despite being in a world of pain – think slapping on a hasty underneath addition and haphazard concrete retaining wall and landscaping in the 70s, or converting to joint occupancy with makeshift kitchenettes and a downstairs bathroom upgrade in the 80s.
I recall the selling agent describing it as having "The Greek Touch" to pre-warn us of the amount of concrete 'landscaping' to expect – to which we said, "Well, at least it'll be low maintenance."
"Guys," he corrected us, "it's no maintenance!"
At least in terms of weeding anyway! But as you can see, like an overdone Botox case, she was calling out for someone who'd finally practice a little restraint and save her from further butchery, to let her live out the rest of her days in peace.
As difficult as I knew it would be given her state (and our budget!), and while I wasn't swooning over every aspect (hint: bathrooms and kitchen), I knew I was the one to save her – call it maternal instinct if you will. The Brawn often jokes he should've just let me get a rescue dog from the pound!
By that stage renovations had also been the catalyst for finally doing something about the interior design bug I'd caught years ago – since then, I've never looked back.
She's been a labour of love, our Casa, that's for sure – still is, and I hope always will be.
I also hope you stick around to find out where this story ends, because just like any Italian home, we and our Casa, would love to have you here.
Much love and laughter,
XO