OUR PROCESS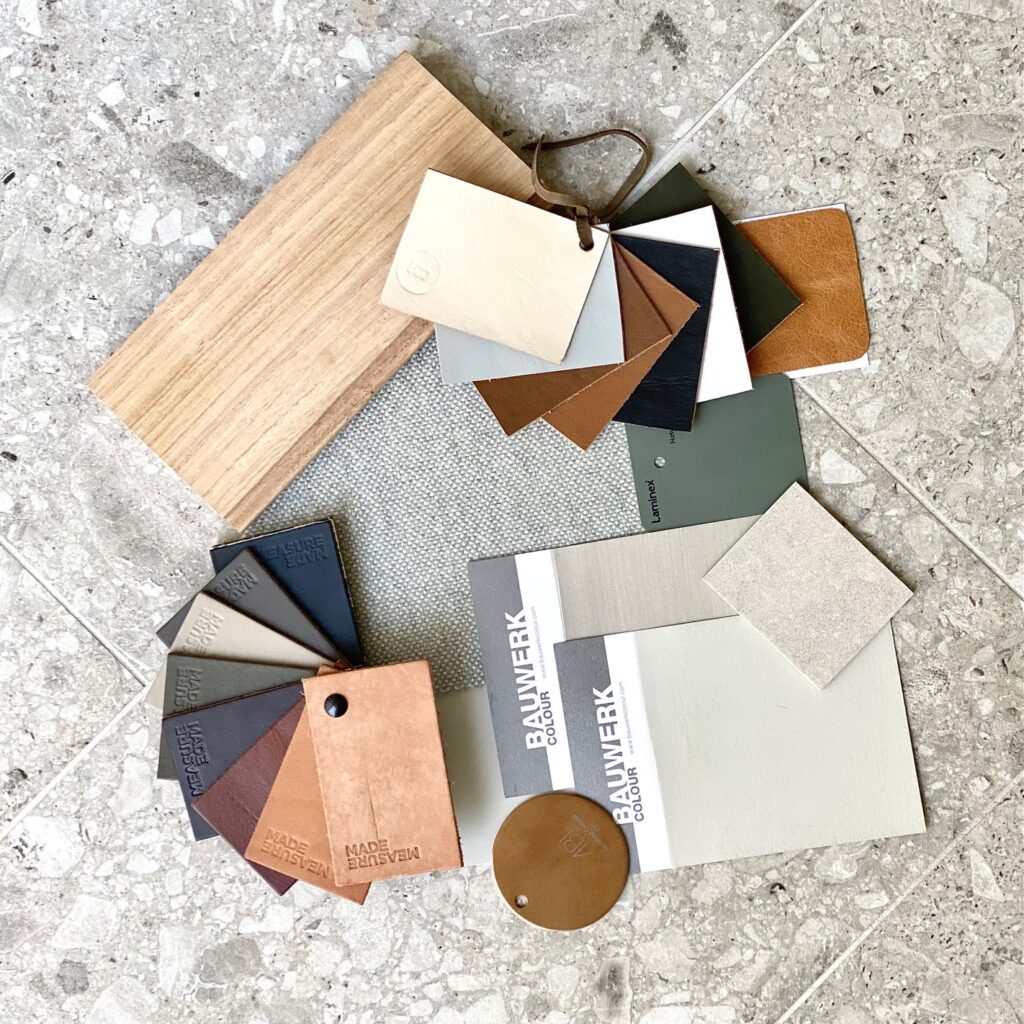 HOW WE WORK WITH YOU
At Kahli Jayne Designs we follow a 6-step Interior Design process to ensure there are no surprises and your experience with us is the best it can be.
Needless to say, there's a few things that need to happen to ensure we're on the same page before work even begins and we can complete your project:
1. Discovery Call

After you've engaged us, we'll arrange a 15-30 minute, no commitment necessary discovery call to quickly understand your design goals, scope of work, timeframes, and whether we can assist. This is your opportunity to ask us anything you'd like to know about us and our interior design process before proceeding with an Initial Briefing Consult & Site Visit.
2. Initial Briefing Consultation & Site Visit

If you're happy to proceed, (and we need more information) we'll ask you to fill out a brief project questionnaire so we can get a feel for what you're trying to achieve, and can come prepared with ideas about layout, functionality and aesthetics before we meet. Then we'll arrange a Briefing Consultation on site at our hourly rate (these normally take 2-3hrs), unless you've engaged us for 'A Second Opinion' outright. We'll bring our tape measure and design expertise to get the ball rolling.
3. Pricing and Quote Approval

After a thorough discussion about our process and your design requirements and vision for the space or project, we'll send through suggested services that will help achieve your goals with estimated costs and allowances for your approval before we start any work. For projects requiring a Full Design Service, you'll also receive a summary of what we discussed and the project deliverables for your review and approval.
4. Concept Production and Approval

Depending on the service you've chosen, we'll then prepare up to three (3) concepts that visualise the direction or "mood" of the design documentation to follow (which can include moodboards, shopping lists, styling instructions, 2D space plans, 2D elevations, 3D perspective drawings, finishes and selections schedules, and material and samples boards) for workshop. This is a collaborative process that will see us finesse your final concept together through one round of revisions.
5. Design Phase

Once we're clear on your preferred design concept and direction, we'll get to work producing the quoted design documentation services. After we present these to you in-person, we'll invoice you before provision of all documents. If you're interested in us procuring items or project managing implementation of the design concept, we'll then update original allowances for your approval before commencing.
6. Project Implementation

Again, depending on the service you've chosen, this can include anything from procurement of project finishes and materials, to furniture and homewares, or project management (trade liaison, sourcing, installation) of the project in question.
If you have any other questions about our process or Services, please reach out – we're here to help!